Lebanese Beauty Queen Faces Disqualification For Advocating World Peace?
The 2015 Miss Universe pageant has sparked more than its usual share of geopolitical controversy. The Lebanese government is threatening to disqualify its beauty queen, Saly Greige, after she appeared in a selfie taken by the representative of Lebanon's "sworn enemy," Doron Matalon, Miss Israel.
---
---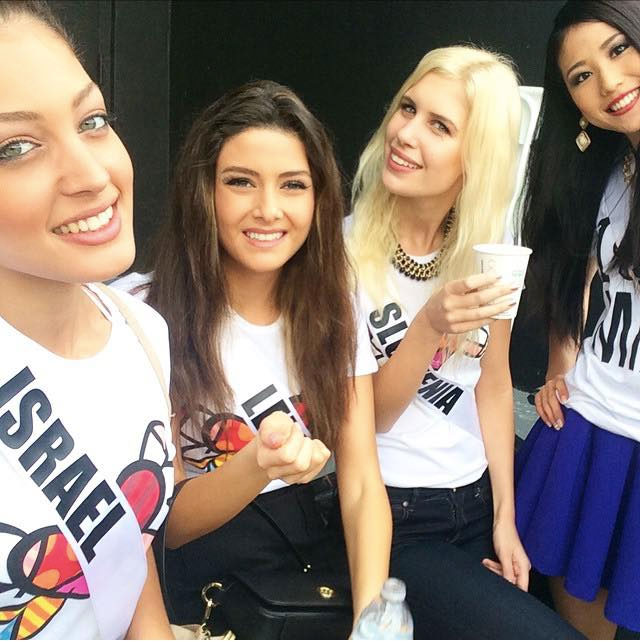 (NRO) Via the NY Post: "Since the first day of my arrival to participate to Miss Universe, I was very cautious to avoid being in any photo or communication with Miss Israel ([who] tried several times to have a photo with me)," this year's Miss Lebanon Saly Greige, who​ is set to compete in ​the Miss Universe contest​ in Miami​ on Jan. 25, wrote on her Facebook. . . .
In 1993, the country stripped its Miss Lebanon, Ghada al-Turk, of her title after Agence France Press distributed a photo of her smiling arm-in-arm with her Israeli contender.
This time around, the Lebanese government has vowed to "launch an investigation" and will decide this week whether the offensive photo will get her crown snapped, too.
Read The Full Story